Tottenham Play the Champs, and Spain's La Liga is Back
Also, a quick recap of Wednesday's UEFA Super Cup between Liverpool and Chelsea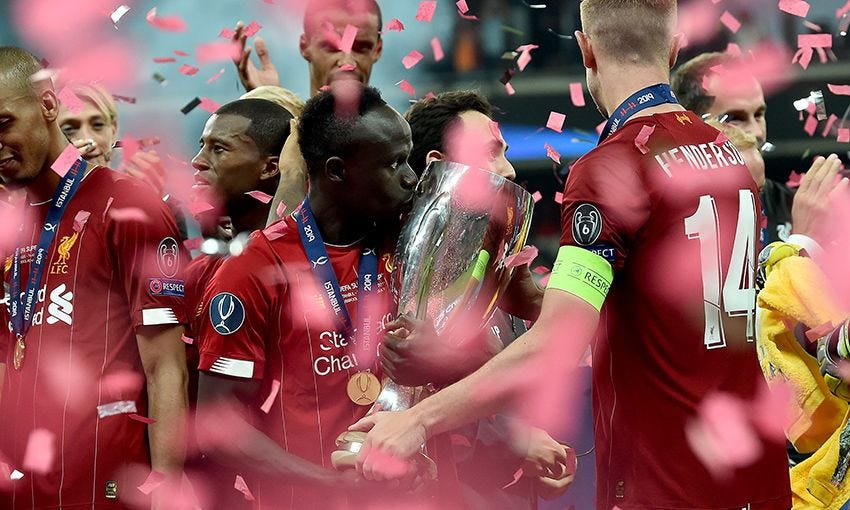 On Monday, I wrote about why new fans of the Premier League should support Chelsea. 
On Monday afternoon, my friend David, a Tottenham supporter, texted me to ask if I was, "Trying to ruin people's lives." 
Then, on Wednesday night in Istanbul, Liverpool played Chelsea in the UEFA Super Cup, a single-match competition held every August between the winner of the previous seasons Champions League (Liverpool) and Europa League (Chelsea) competitions, respectively. Here's what happened. I hope David is reading!
Christian Pulisic earned his first assist for Chelsea, putting the Blues up 1-0 in the 36th minute.

Four minutes later, Pulisic scored what he thought was his first goal for Chelsea before it was called back for offsides. Though the goal may have been disallowed, he made a great run, beat two Liverpool defenders, and then finished the job by threading the needle on a beautiful shot to beat the Liverpool goalkeeper.

The match ended at 1-1, and then after 30 minutes of extra time (since this was a cup competition, it could not end in a draw), it was 2-2, so it went to penalty kicks. Liverpool ended up winning 5-4 after Chelsea missed their fifth and final PK, lifting the (largely inconsequential) Super Cup, but my takeaway from the match was that not only did Chelsea - led by one of the best defensive midfielders in the world, N'Golo Kante, who was back in the starting lineup - hold their own against arguably the best team in Europe for 120 minutes, but they could have won! Losing a penalty kick shootout 5-4 is like losing a coin toss. Nothing more.
With that, I'll stop gushing over a Chelsea side that will probably finish outside of the Top 4 in England this season before Tottenam and Arsenal fans start unsubscribing and move on to the weekend ahead..
#1 - Manchester City vs. Tottenham, and the competition at the top of the Premier League
On Monday, I wrote:
As expected, Liverpool and Manchester City picked up right where they left off at the end of last season and dominated their opening weekend opponents. Liverpool beat Norwich City 4-1, and Manchester City beat West Ham 5-0 on a hat trick from 24-year-old England international Raheem Sterling. Neither Liverpool or City ever looked uncomfortable, and there is a question of if they ever will aside from the two times they play one another this season, and maybe against a healthy, everything-goes-their-way Tottenham side.
This weekend we could get a sense for if we're in for another season of Manchester City running away from the rest of the table (Liverpool aside), including seemingly formidable competition like Tottenham. Last year, Spurs were hanging around at the top of the table within just a couple of points of City and Liverpool before losing 4 out of 5 games over the span of a couple of weeks in February and March, a stumble they would never recover from and ultimately lead to them finishing 25 points behind second place Liverpool at the end of the season. When they played City in the league last year, they lost 1-0 both times, but still got the opportunity to prove everything can go their way when they drew City in the Champions League quarter-finals in April and managed to beat them and advance to the semi-finals, highlighted by a Sergio Agüero penalty kick that was saved by Tottenham goalkeeper Hugo Lloris (pictured below) and ultimately ended up being the difference.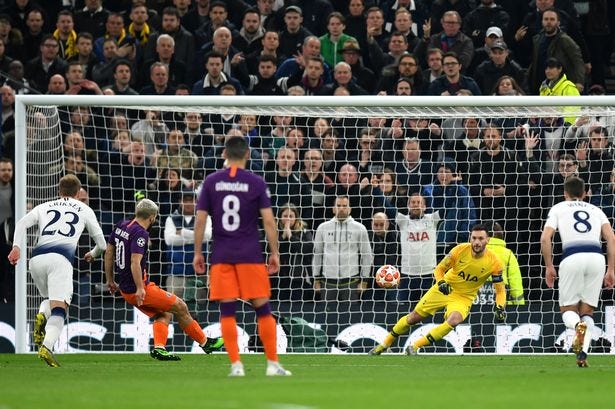 Tottenham travel to Manchester to play the back-to-back Premier League champs at 12:30pm EST on Saturday, so if you're going to watch a game this weekend, I'd have it be this one. It'll be on NBC Sports in the US.
#2 - Spanish Giants
Spain's La Liga kicks off today, which means two of the most popular clubs in the world are back in action. Everyone knows Barcelona and Real Madrid, and together they have dominated the European stage for the past decade. Since the 2008-09 Champions League competition, Barcelona have won the trophy three times (2009, 2011, 2015) and Real Madrid have won it four times (2014, 2016, 2017, 2018), including an unprecedented back-to-back-to-back run from 2016 to 2018 led by Cristiano Ronaldo. It is incredibly difficult to win the Champions League, even if you have the team to do it (just ask Manchester City), and Barcelona and Real Madrid have won it 7 of the last 11 years. 
In La Liga itself, the top flight league in Spain, Barcelona and Real Madrid are typically battling it out for first and second in the table, though since the 2008-09 season, Barcelona have won the league eight times - including the last two years - and Real have won it only twice. Atlético Madrid are also worth mentioning as they have emerged as a third club in La Liga capable of competing for the title, finishing in the top three alongside Barcelona and Real every year since 2013, and actually winning the league in 2014. Atlético also made it to the Champions League Final in both 2014 and 2016, but lost both times to intercity rival Real Madrid.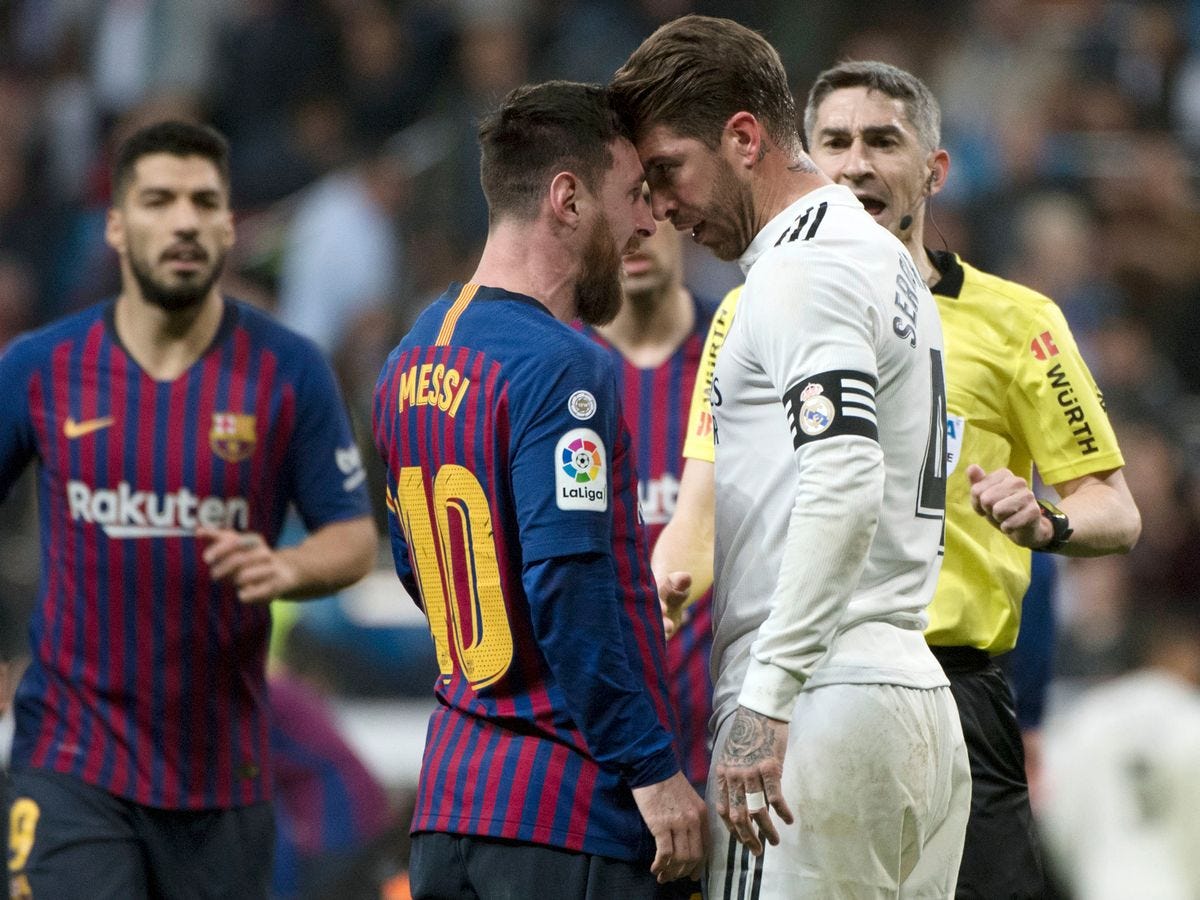 Barcelona open their season on the road against Athletic Bilbao this afternoon at 3:00pm EST, and Real Madrid also travel for their opener, playing Celta Vigo at 11:00am EST on Saturday. As the season gets going I'll be sure to do longer profiles on both Barcelona and Real Madrid because they are both absolutely loaded with talent (including the greatest player of all-time, Barcelona's Lionel Messi, pictured above confronting Real Madrid's captain, Sergio Ramos) and will very likely make deep runs in the Champions League once it gets started in mid-September.
#3 - The German Bundesliga, and '5 Minute Football Club' Coverage
Just like La Liga, the top flight league in Germany, the Bundesliga, kicks off today. Bayern Munich are the perennial champions of the German league, winning the title for the 7th year in a row last season. Borussia Dortmund regularly compete for the top spot, and are the last club other than Bayern to win the title, having done so in back-to-back seasons in 2011 and 2012, but like PSG in France's Ligue 1 and Juventus in Italy's Serie A, the Bundesliga belongs to Bayern Munich.
The 29-time champions, led by their star striker and 30-year-old Polish international Robert Lewandowski (pictured below), kick off their season this afternoon at 2:30pm EST at home against Hertha. Dortmund also start their season at home, hosting Augsburg at 9:30am EST tomorrow morning.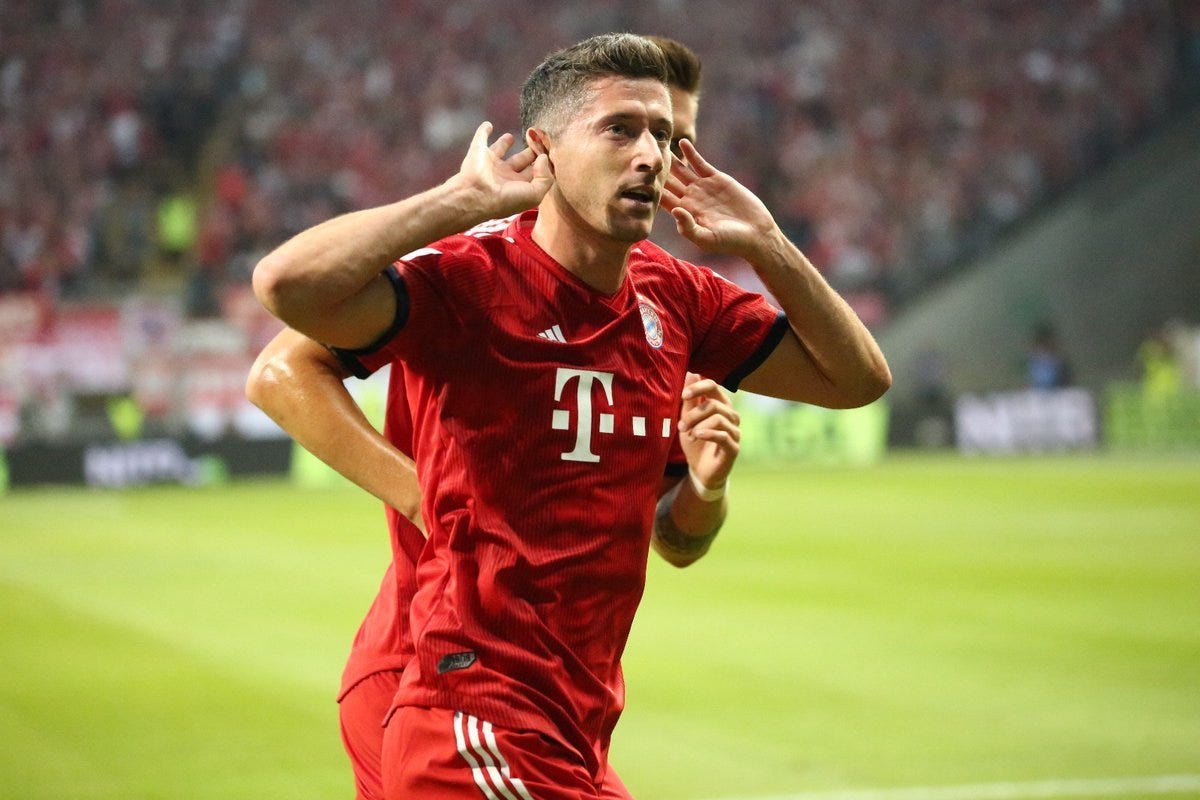 While I am on the topic of the Bundesliga, I wanted to touch on the coverage you should expect from 5MFC as I've gotten a couple of questions about what I'll be writing about once the season is in full swing. For the most part, I'll write about the Premier League and (once it starts) the Champions League. I watch a lot of La Liga because I am a big Barcelona fan, so it will get its fair share of coverage, but admittedly, other than when I am covering them in the Champions League or through the lens of a particular player (e.g. Cristiano Ronaldo on Juventus, Kylian Mbappé on PSG), I won't spend too much time on Ligue 1, Bundesliga, or Serie A. The idea with 5MFC is to keep it simple and target brand new or very casual - "exceptionally casual" - fans, and the Premier League and Champions League get by far the most coverage in the US and have reliable broadcaster partners in NBC and Turner, meaning they are easy to tune-in and watch each week.
That's it for this edition. If you have any feedback, please feel free to respond to me directly, and if you're enjoying the newsletter, please share it with friends!