City Have Fallen, and Neymar Delivers in Stunning Fashion
Also, 16-year-old Ansu Fati's stock continues to rise at Barcelona and Real Madrid's biggest summer signing makes his debut.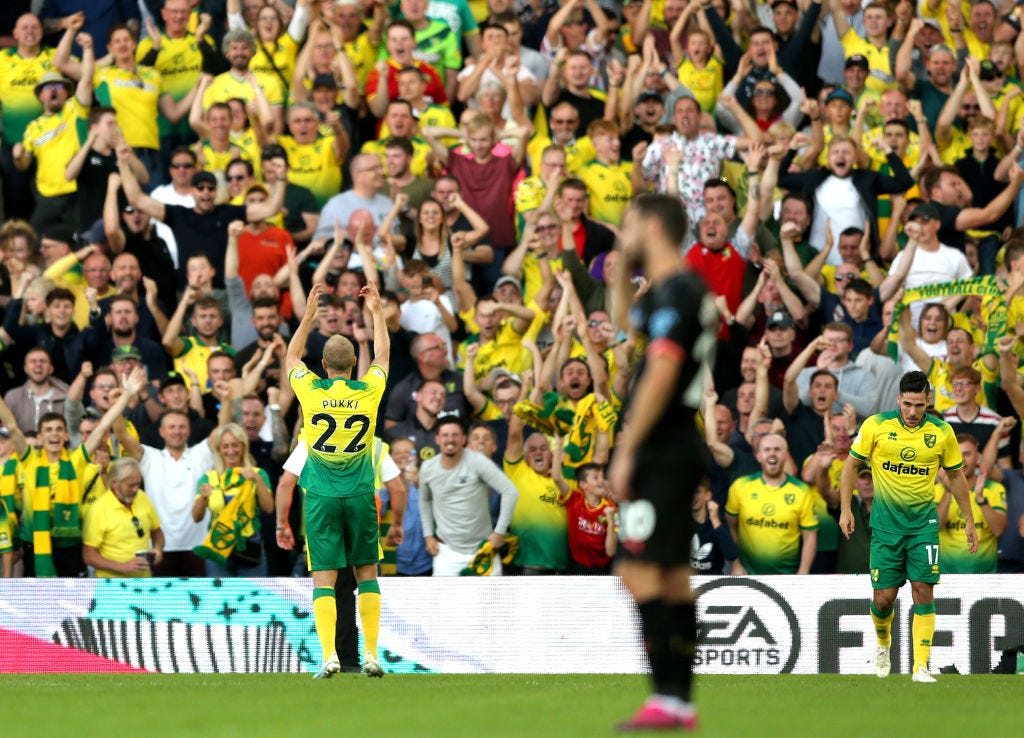 Premier League - Results and Highlights
On Friday, I wrote that the three best matches in the Premier League this weekend would all be played at the same time on Saturday (10:00am EST) as Manchester United, Chelsea, and Tottenham would all be feeling the pressure to win after less than perfect starts to the season for three clubs with consistently high expectations.
By noon, all three of them had won their respective matches:
Wolves 2 - 5 Chelsea

Chelsea's young talent continue to deliver: 21-year-old Canadian international Fikayo Tomori (pictured below, left, and another product of the Chelsea youth system who I've never even mentioned in previous newsletters gushing about Chelsea's youth) opened the scoring with this incredible curling shot from distance, followed by emerging 21-year-old star forward Tammy Abraham notching a hat trick by scoring his fifth, sixth, and seventh goals for the Blues (pictured below, right).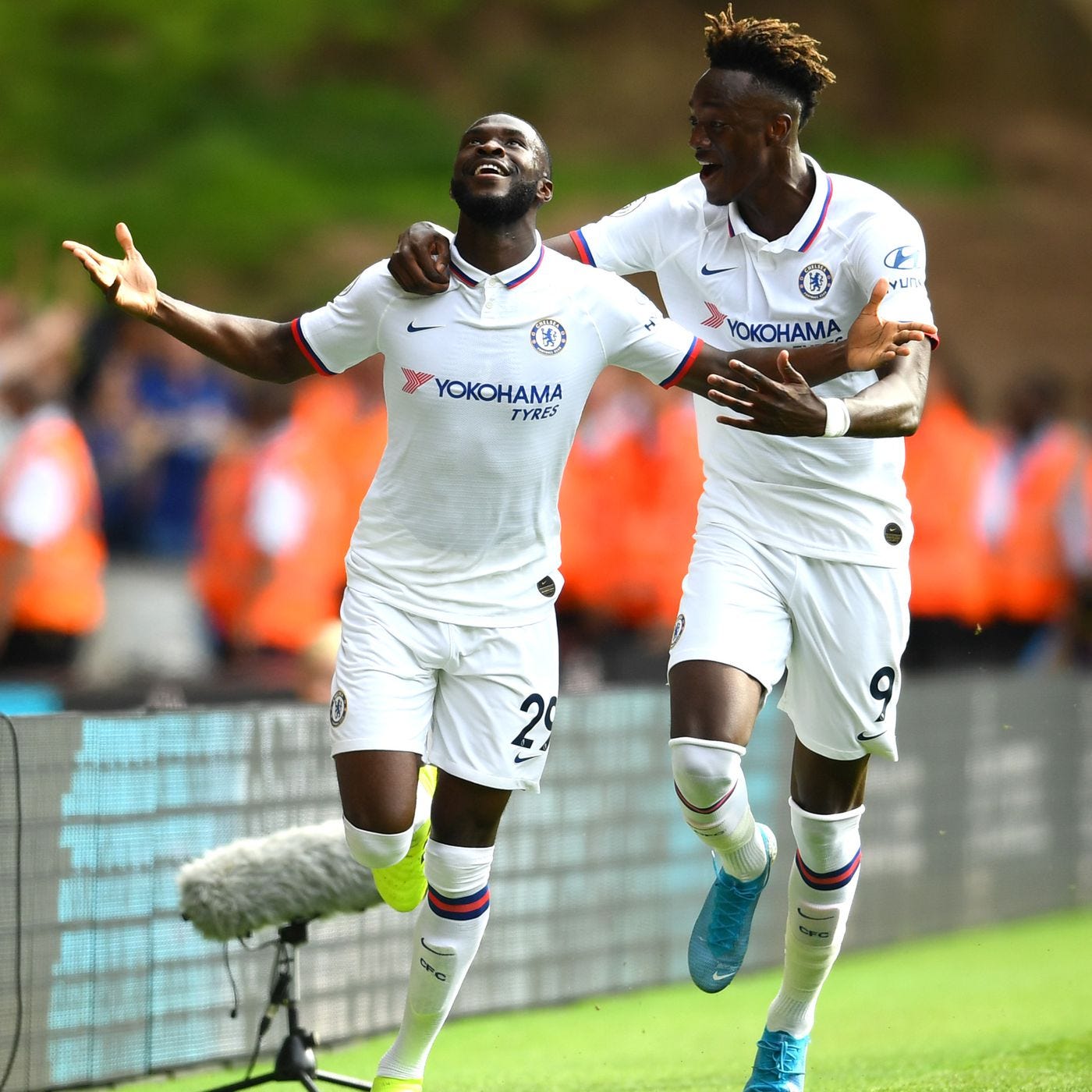 Tottenham 4 - 0 Crystal Palace

Tottenham took care of business at home on the back of two early goals from 27-year-old South Korean international (and fan favorite, pictured below) Son Heung-min, affectionally know by Spurs supporters as Sonny. Palace were off to a strong start this season, highlighted by their 2 - 1 win over Manchester United away from home a couple of weeks ago, so for Tottenham to beat them so handedly and earn their first win since the opening weekend of the season was a good sign.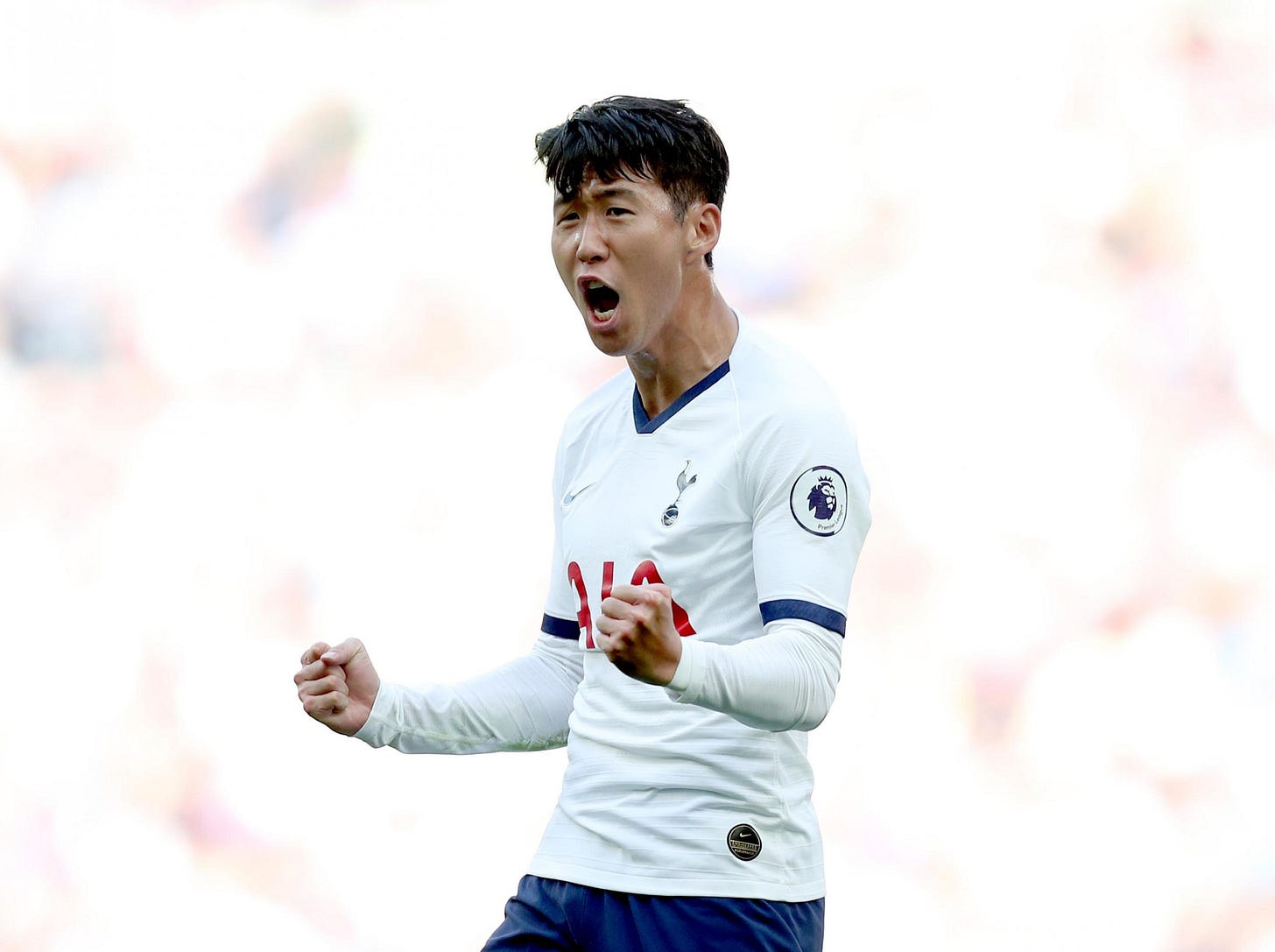 Manchester United 1 - 0 Leicester City

United's woes from the penalty spot are over (for now), as Marcus Rashford finished his opportunity in the 8th minute, which ended up being enough to beat Leicester City at Old Trafford.
After these three matches had concluded, I was prepared to write in today's newsletter about how order had been restored in the Premier League. Earlier in the day, Liverpool took care of business at home against Newcastle, beating them 3 - 1, and while both Manchester City and Arsenal hadn't played yet, the former were scheduled to play newly promoted Norwich City with the latter facing off against bottom-of-the-table Watford. I'll quickly share that Arsenal only managed a 2 - 2 draw at Watford (on a pair of goals from Pierre-Emerick Aubameyang) and just focus on the fact that Norwich City ended up beating Manchester City 3 - 2.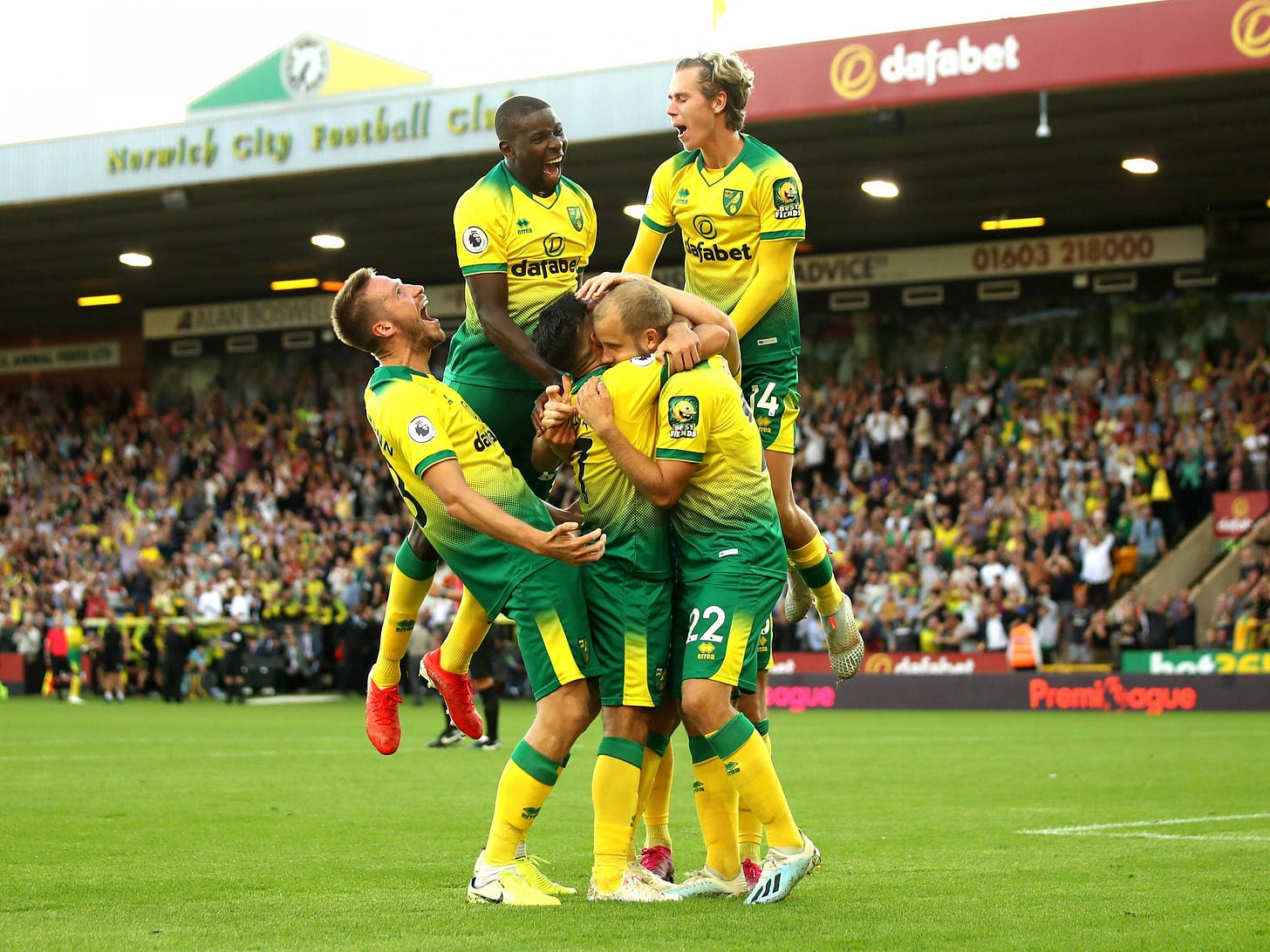 That's right. Norwich City — pictured above and a side that's playing in the Premier League for the first time in four years with a starting lineup costing 6.5M pounds total — beat the defending Premier League champions (and probably the best team in Europe), whose starting lineup yesterday cost the club 406M pounds, or 62 times that of Norwich City's. There is not much to say except that if they replayed this match ten times, Manchester City would probably (definitely) beat Norwich City by a couple of goals... ten times... and that Liverpool supporters must be very, very happy.
All three of Norwich City's goals are worth watching. None were particularly special (to me), but the announcers call and the fan reactions were priceless.
Norwich City go up 1 - 0: LINK

Norwich City go up 2 - 0: LINK

Norwich City go up 3 - 1: LINK
Liverpool — with five wins in five matches — now sit a little bit more comfortably atop the table with 15 points. Manchester City are in second with 10 points, and then Tottenham, Manchester United, Chelsea, Arsenal and Leicester City are all tied for third with 8 points.
Rest of Europe - Results and Highlights
Ligue 1 (France)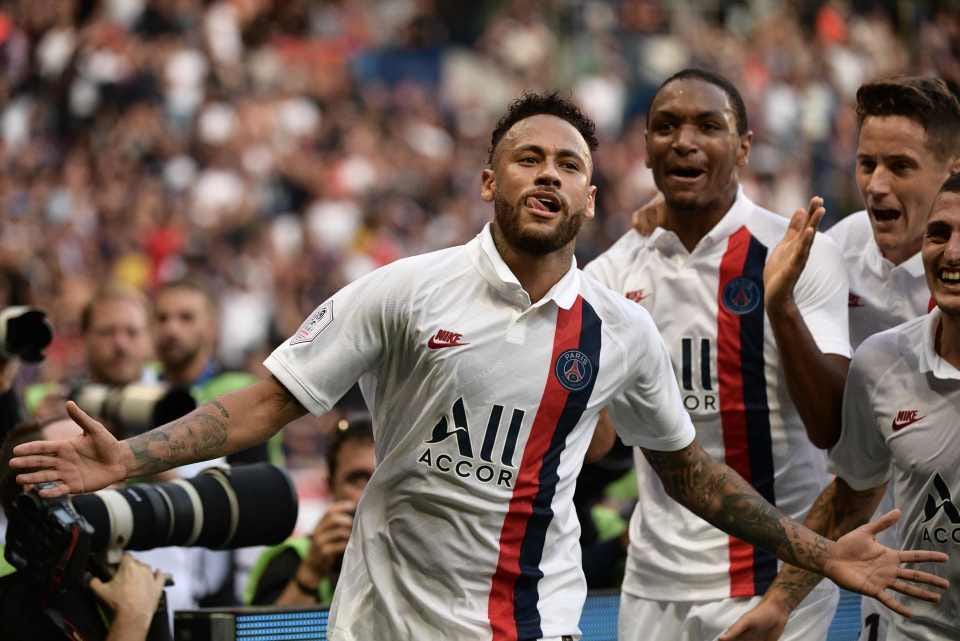 PSG 1 - 0 Strasbourg

Neymar's tumultuous start to the season has been well-documented in this newsletter, and on Saturday, two weeks after the transfer deadline passed with the Brazilian (pictured above) unable to complete his desired move back to Barcelona, the superstar forward took the field for PSG for the first time this season. As expected, he was met with boos from the home crowd in Paris that lasted all 90 minutes of regulation. Then, in the first of four minutes of stoppage time with the game still tied 0 - 0, Neymar reminded everyone why he's the most expensive player in world football and scored the game-winning goal on a half bicycle kick that only he would ever dare take, let alone finish. I'd hardly consider him forgiven (from the perspective of a PSG supporter), but it's a good start.
La Liga (Spain)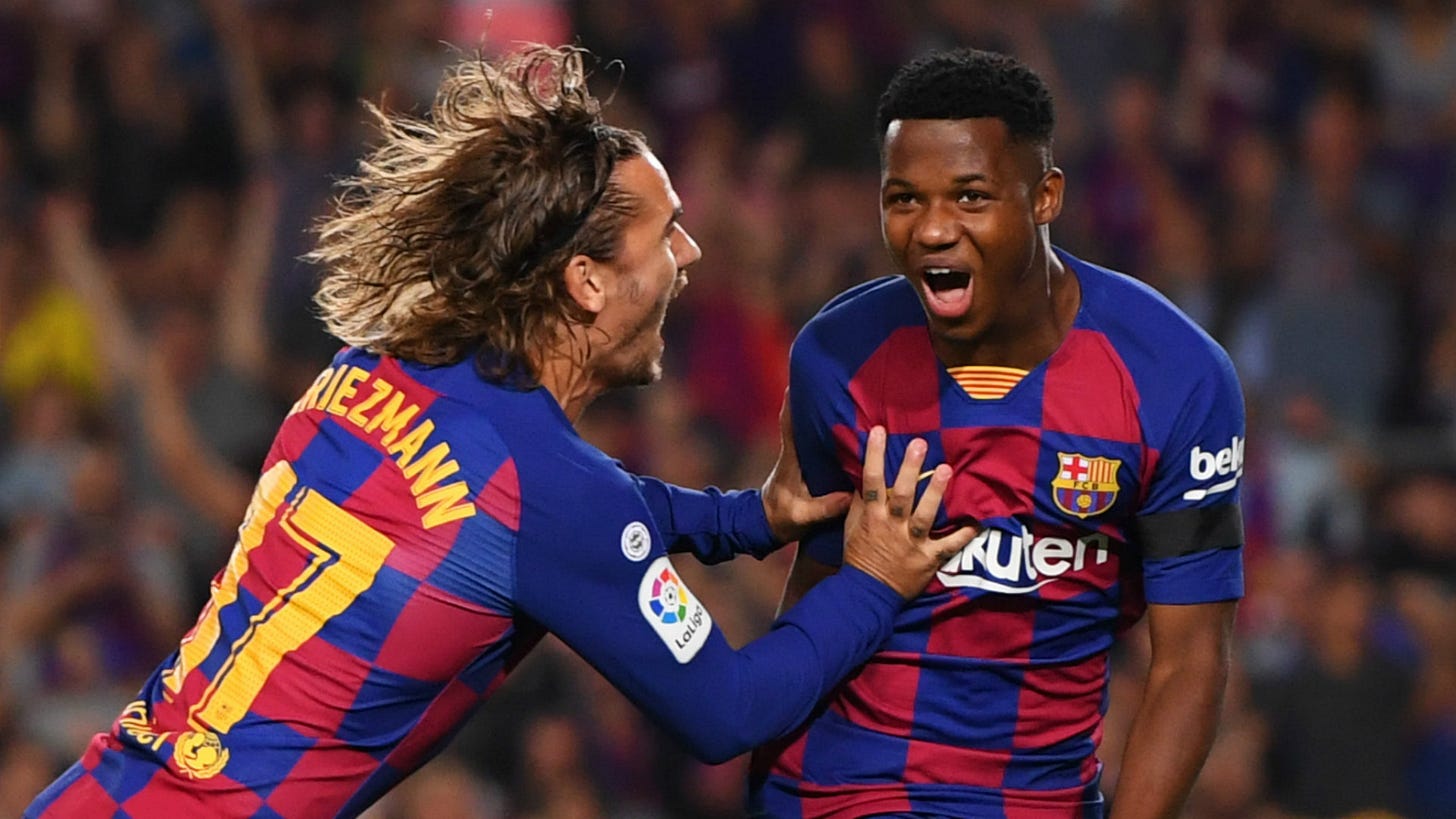 Barcelona 5 - 2 Valencia

In Barcelona's last match before the international break, 16-year-old Ansu Fati (pictured above, right) scored his debut goal for the club (and became the youngest player ever to score in La Liga) in a 2 - 2 draw against Osasuna. Yesterday, Ansu made his debut as a starter for the club in front of a home crowd at the Camp Nou, and scored in just the 2nd minute of action to go up 1 - 0. Five minutes later, he set-up 20-year-old midfielder Frenkie de Jong with a goal to go up 2 - 0. Barcelona needed a win, and they made it look easy against Valencia, especially with Luis Suarez coming in off the bench in the second half (his first game for Barcelona since injuring himself in the first match of the season) and scoring two goals in 20 minutes for Spain's defending champs.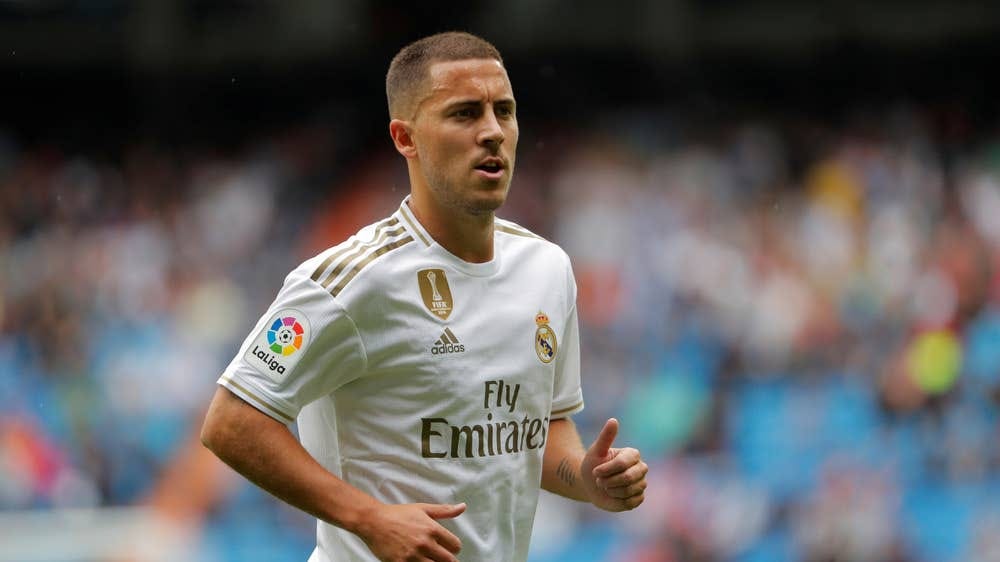 Real Madrid 3 - 2 Levante

Real Madrid also got back on track after back-to-back draws in La Liga, beating Levante 3 - 2 at home at the Bernabéu thanks to two goals from Karim Benzema. That said, the real headline for Madrid in this match was 28-year-old Belgium international Eden Hazard (pictured above) making his debut for the club after picking up an injury during preseason, coming in off the bench in the 60th minute. Madrid paid Chelsea €100M for Hazard this summer and expectations are sky high around the midfielder, a player many consider one of the best (if not the best) in the world at his position.

Real Sociedad 2 - 0 Atlético Madrid

After winning their first three matches of the season, Atlético finally slipped up, losing 2 - 0 on the road to Real Sociedad. Previously in first place on the table, Seville are now alone at the top with 10 points, with Atlético dropping to second with 9, Real Madrid and Athletic Bilbao tied for third with 8, and then Barcelona, Granada, and Real Sociedad tied for fourth with 7.
Bundesliga (Germany)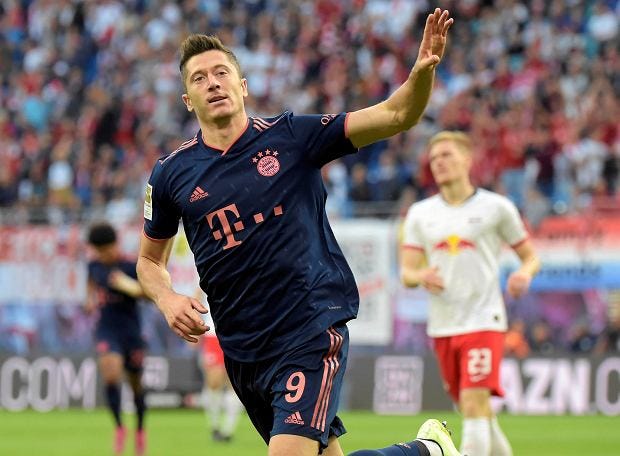 RB Leipzig 1 - 1 Bayern Munich

The best match on the fixture list ahead of the weekend — at least on paper — ended in a 1 - 1 draw, with (who else) but Bayern's star forward Robert Lewandowski (pictured above) scoring his 7th goal of the season in the opening minutes. Bayern dominated most of the match but one sloppy tackle led to a Leipzig goal off of a penalty kick that ended up being enough to draw the defending Bundesliga champs.

Dortmund 4 - 0 Bayer Leverkusen

Dortmund lead the Bundesliga in goals scored through four matches with 13 (to Bayern's 12), and bounced back after a shocking 3 - 1 loss before the international break to newly promoted Union Berlin but reset this weekend by thrashing Bayer Leverkusen 4 - 0.
Serie A (Italy)
Fiorentina 0 - 0 Juventus

Cristiano Ronaldo and co. were held to a scoreless draw by Fiorentina, a disappointing result for the defending Serie A champs given Fiorentina just barely avoided relegation last season.

Inter Milan 1 - 0 Udinese

Inter edged past Udinese 1 - 0 at home, making them the only club to win three out of three matches to open the season, therefore leaving them alone atop the table in Italy with 9 points. Juve — given their draw — are now tied for second with Bologna with 7 points.

Napoli 2 - 0 Sampdoria

Roma 4 - 2 Sassuolo
That's it for this edition. The 2019-20 Champions League competitions kicks off this week, so I'll be sending a primer similar to the European Football Primer I wrote last month ahead of the first round of matches this Tuesday.