Liverpool vs. Manchester City.. in 15 minutes!
The Reds host the defending Premier League champions at Anfield in a highly anticipated clash between England's two best teams.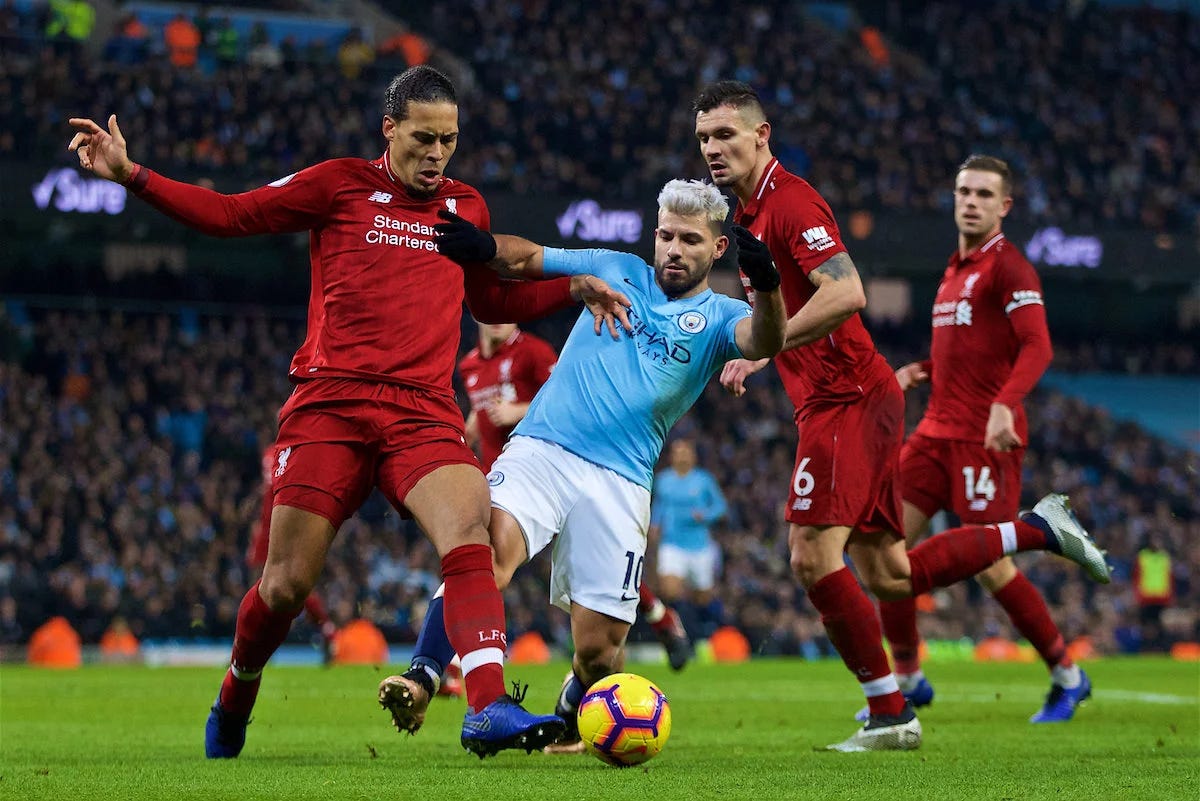 Liverpool play Manchester City at 11:30am EST on NBC Sports.
If you rarely watch soccer but are at home this morning and near a TV, this is without a doubt the #1 fixture on the Premier League calendar this season (until they play again in April) and I would highly recommend tuning in.
Liverpool are in 1st place with 31 points and Manchester City are right behind them with 25. The winner will take 3 points, so City will feel the pressure to avoid Liverpool jumping out to a 9 point lead in the title race. That said, Liverpool have Anfield on their side (their home stadium), a place they haven't lost to City in since May 2003, so history is on their side.
Enjoy!